Camping > Cottages
The "stuga" is a detached hut which is located far from the civilised world, in the middle of nature, where you can enjoy the calmth of the place in a primitive manner.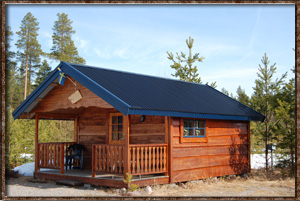 We have built 10 of these stuga's on the campsite. All of them are equipped for max. 4 people. You can find two bunk beds, an eating corner with a kitchen and cooking opportunities and a refregerator. Sheets and towels are not included.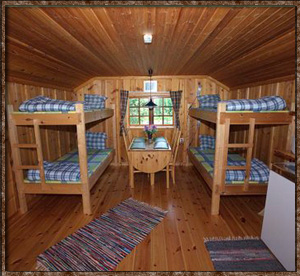 For all other comfort you may use the facility building nearby.