Fly-fishing > Fly-fishing
Sweden and fly fishing, they are almost synonyms of each other. It is most relaxing to stand there with your fishing rod in the peaceful and quiet nature. The beauty of the silence is hard to describe. You are alone or with your mates and have a complete river to yourself. Where can you find that these days?!
And then there are the long summer evenings, where darkness never falls. If you are standing in the middle of the river, and, in the horizon the sun colours the sky orange/red, you place your line once more to the rising fish. These are the moments you will keep in your memory forever.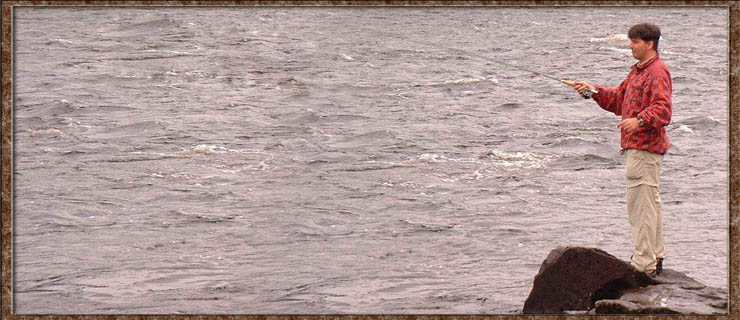 The surroundings of the campsite will give you possibilities in abundance for fly fishing in the rivers and lakes and to catch anything from grayling, salmon or pike.