Surrounding > Places of interest
The highest waterfall in Sweden, the Njupeskär is 95 meters high and is located in the national park Fulufjallet. This is definitely worth a visit!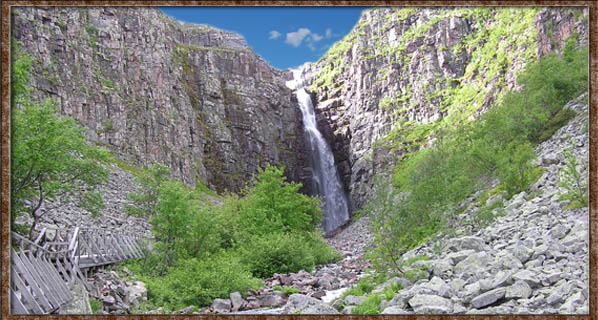 There is also for example a troll-road which may not be missed;
And a beautiful tour through the amazing mountain landscape where many reindeers can be spotted.
Also for hiking-fans there are great tracks through the mountains, ranged from a few hours to up to an entire week!